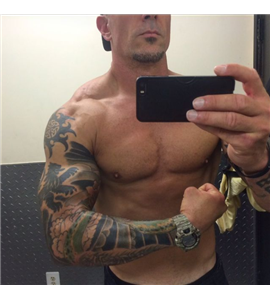 Shoulder pain is very common in almost everyone who lifts. But it doesn't have to be that way. There's a smarter way to train. You only get one set of shoulders so it's a good idea not to wreck them.
In this episode I'm going head to toe to break down each and every single exercise that may be causing your shoulder pain. Some of them are unknown shoulder destroyers that you'll want to avoid. Others just require a very specific form tweak to ensure your long term shoulder health.
Grab a coffee and a notepad, sit back and listen. Then let me know how much better your shoulders feel in a month. 
____________________________________________________________
Sponsors:
Organifi helps you fight inflammation and improve your sleep with their outstanding, organic turmeric products. Go to www.organifi.com/renegade to get yours today and get 20% off your order!
BUBS is the purest form of collagen, sustainably sourced from grass fed and pasture raised cows. Go to bubsnaturals.com and use the coupon code JAY to save 20%.
___________________________________________________________
Now that you've learned how to stop wrecking your shoulders, want to learn how to train around any shoulder issues you may already have? Click HERE to listen to episode 386.
To listen, you can also click the flash audio player below or browse the links to find your preferred format…
If you have any questions shoot them my way via email at podcast@JasonFerruggia.com.
Thank you for tuning in and subscribing. I appreciate every one of you that takes the time to listen.
Could I ask you a huge favor? Can you take two seconds to leave us a 5 star review on iTunes?
Or, if you have two minutes to spare, a written review would be even better and so greatly appreciated.
Don't know how to leave a review? Click HERE.