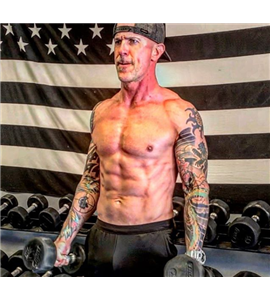 Once again 2020 keeps trying to kick our teeth down our throat.
But we gotta do what the late, great Chadwick Boseman said and, "Press on with pride. Press on with purpose."
With that said, I've got another listener Q&A episode for you this week. 
This week we're going to cover how to build big, powerful legs, learn lessons from bodybuilders and powerlifters, and a lot more. Don't miss out!
Scroll Down for Show Notes:

______________________________________________________________________
This episode is brought to you by Trifecta Nutrition.  Make sticking to your nutrition plan simpler with organic, ready to eat and macro balanced meals shipped safely to your door!
Go to TrifectaNutrition.com/Renegade and use the code 'RENEGADE' to save 30% off your first order!  
This episode is also brought to you by biOptimizers.  Magnesium Breakthrough is the most potent, complete, first full spectrum magnesium formula ever created.  If you want to beat stress, get fit, sleep better and recover faster you need full spectrum magnesium to complete your healthy lifestyle.
As a special offer only for listeners of the Renegade Radio Podcast you can get up to 40% off your order today!
Go to www.MagBreakthrough.com/JAY and use the coupon code JAY10 to get yours while supplies last! 
This episode is also brought to you by Cured Nutrition.  Cured Rise is a caffeine-free daytime CBD nootropic supplement.  Infused with 9mg of Broad Spectrum CBD extract, it encourages sustained wakefulness and focus and promotes stress resilience. 
Cured Zen is a CBD sleep supplement that encourages relaxation, helps you ease away the stress of the day with all-natural ingredients and improves sleep quality.
Click HERE to get yours today and use the coupon code, "Renegade" for a 15% discount.
_____________________________________________________________________
Show Notes:
How I decide what companies to work with. 
Thoughts on training legs once per week. 
Lessons from bodybuilders and powerlifters. 
A great way to use blood flow restriction. 
Training for banged up guys over 40. 
How to train for long distance strength endurance events. 
Dropping all squats and deadlifts from your program. 
My top 5 favorite leg exercises. 
The secret to building your calves. 
Post workout nutrition. 
Best water filters. 
How to incorporate steady state cardio. 
What I'm up to in SoCal. 
___________________________________________________________________
Have you caught the recent episode with Dr. Mark Cheng yet? If not, you do NOT wanna sleep on this one!
You'll learn how to make your body healthier, stronger and more bullet proof than ever before. Click HERE to listen.
To listen, you can also click the flash audio player below or browse the links to find your preferred format…
If you have any questions shoot them my way via email at podcast@JasonFerruggia.com.
Thank you for tuning in and subscribing. I appreciate every one of you that takes the time to listen.
Could I ask you a huge favor? Can you take two seconds to leave us a 5 star review on iTunes?
Or, if you have two minutes to spare, a written review would be even better and so greatly appreciated.
Don't know how to leave a review? Click HERE.